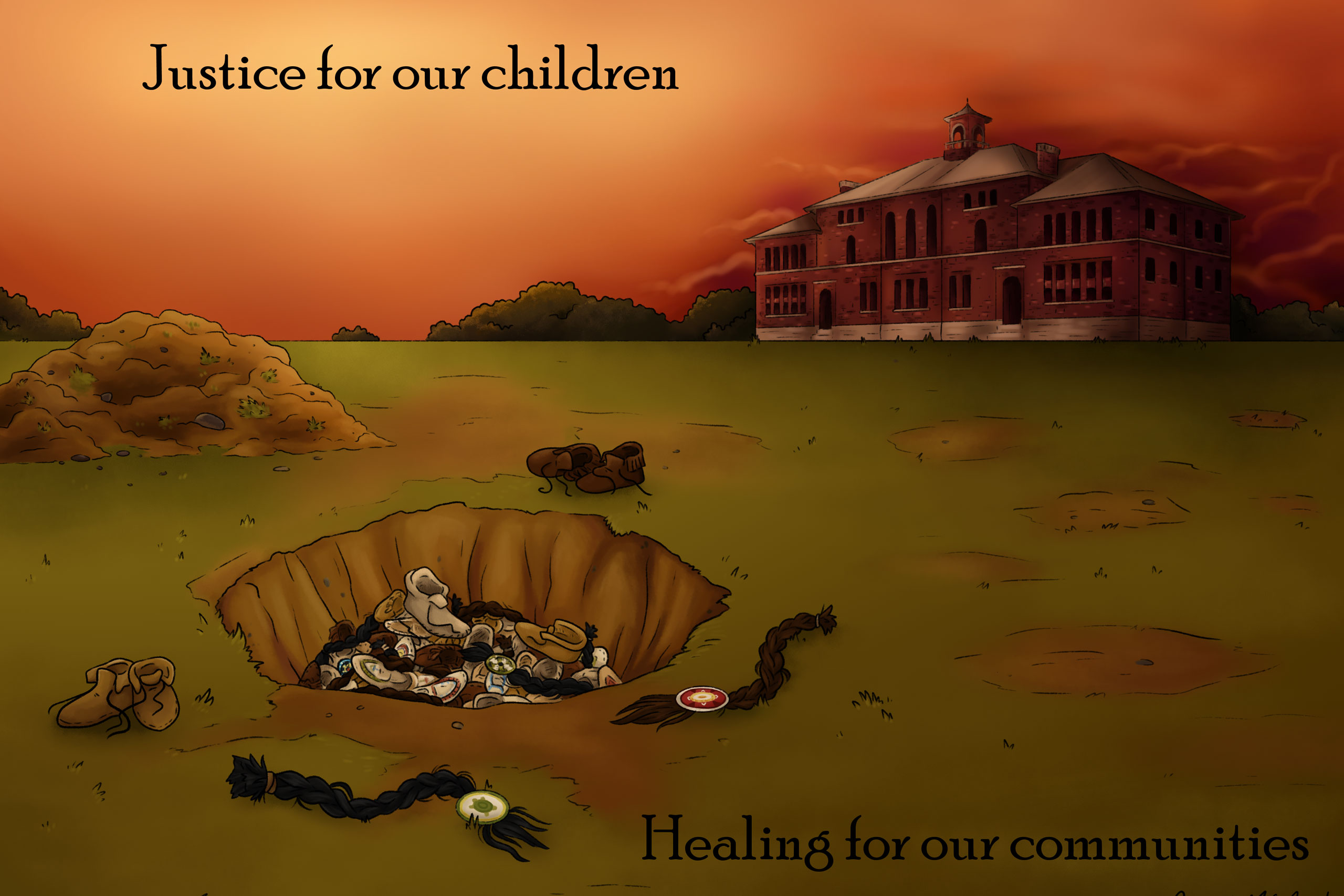 Blog
Boarding School Justice: A Week for Remembrance and Action, Sept. 30 – Oct. 6
Join the Native American International Caucus in its week of observance for tribal children.
It is a dark chapter in U.S. and church history that is often left out of our history books. Starting in early 1800 until the 1970's, Native children were forcibly abducted from their homes and brought to far-away boarding schools. Here, as part of a nationwide policy of forced assimilation, children were punished for speaking their native language or showing signs of their cultural heritage. Not only did children and their families endure the trauma of forced separation, but the children were neglected and abused, and some died and were buried far away from their home.
The Native American International Caucus of the UMC invites all Methodists to observe a special week of prayer and action from Sept. 30 to Oct. 6. During this week of remembrance, the NAIC is calling for action to help create awareness of the tribal children taken from their families, and for prayer and study at church. The theme for this year's observance is "Justice for our Children: Healing for Our Communities."
Join United Women in Faith on October 6, 3-5. p.m., for a film screening and to virtually gather and learn together. Learn more and register here.
Sept. 30 is the National Day of Remembrance for U.S. Indian Boarding Schools, while the Boarding School Healing Project also designates October 6 as a Day of Remembrance.
You can learn more at the NAIC Boarding School Justice page and find ways to take action here.
The art was made for the observance by Paige McNatt from the Nanticoke Lenni-Lenape tribe.