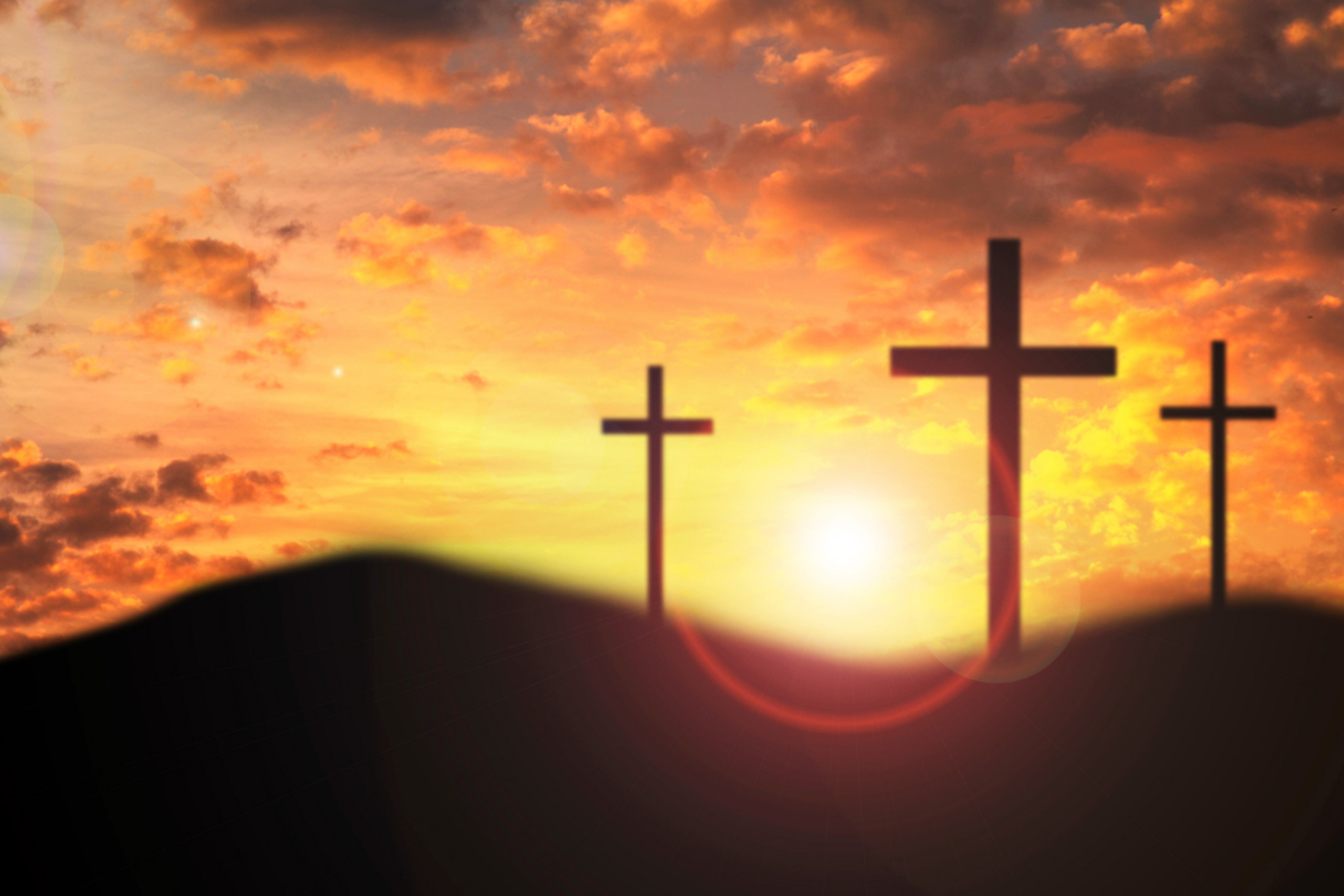 Sunday, April 17
John 20:1-18
Seeing, hearing, worshipping without holding on
by Harriett Jane Olson
How many of you have ever "seen" something or someone familiar, even beloved, but you didn't really "see" them. We can well imagine that Mary was worn out with grief as she headed to the tomb before dark – full of uncertainty about what the unexpected and unwelcome future might be like. She was also on a mission. The proper rites had to be observed to honor Jesus, the deeply loved one, sent from God. This we understand very well. How often do we or others in our community focus on the tasks we face after the death of a loved one or even in a time of celebration as a way seeking to express our love and respect? In situations like that sometimes we "can't see for looking."
What if, even then, we could find a few moments to breathe, to return God's gaze and see the love and strength offered to us every day? Yes, today, Easter Sunday, we ripped the cover off our Alleluia's, we lifted our voices, we filled sanctuaries and social media feeds with flowers and declarations. But did we stop long enough to see? To feel the love that extends to every person and indeed every part of all that God has made.
For Mary, it took hearing Jesus's voice speaking her name for her to "see." You have experienced something similar after a prolonged absence or some other change — hearing someone say your name can be an instant connection. I have also experienced seeing someone walk by, without being able to hear, but recognizing them by the way they walk or use their hands or…something. Perhaps we can also recognize Jesus by the way he moves among us. Healing, interpreting scripture, speaking, and acting for justice out of love.
Seeing Jesus
If we see Jesus, hear him speak our names in love and recognize how Jesus acts in the world, can we follow his motions — reaching out, caring, healing, inviting reconciliation and yearning for wholeness? Can the joy of this day buoy up our desire to love others, to amplify the voices of those who can't be heard and to honor those who speak truths that challenge powers and principalities? Can we act like Jesus acts?
Jesus also cautions Mary not to hold on to him. It is not entirely clear why. The stories about Jesus eating and inviting Thomas to touch his wounds tell us that he was substantial, and not a ghostly presence, despite appearing behind locked doors. Perhaps Jesus is preparing Mary for his bodily resurrection, when he would not move among them as he once had, but he would remain active. Perhaps this is a word to me and others who may look back with some nostalgia about what the church was like when we were not so palpably divided or what our daily life was like before COVID, or what we expected the future would hold before war filled our screens and before we were focused on supply chains and market fluctuations. Is this a time for us too to reexamine our attempt to hold on to what was? Is this one of the ways that we learn to see, hear, and imitate Jesus' actions?
Perhaps this season, we can take some moments in our pandemic-tired, economic uncertainty and our anger, grief and hope for the future of the church, and focus our gaze on the God who loves us. On the one who knows and understands what we carry and what we fear. Perhaps we can hear the love as God calls us by name. And perhaps we can straighten our shoulders and go on sharing the news about how God is at work and how we can "see" God at work in the future, if we will only look.
Christ is risen! Christ is risen indeed.
Harriett Jane Olson is General Secretary and CEO of United Women in Faith.