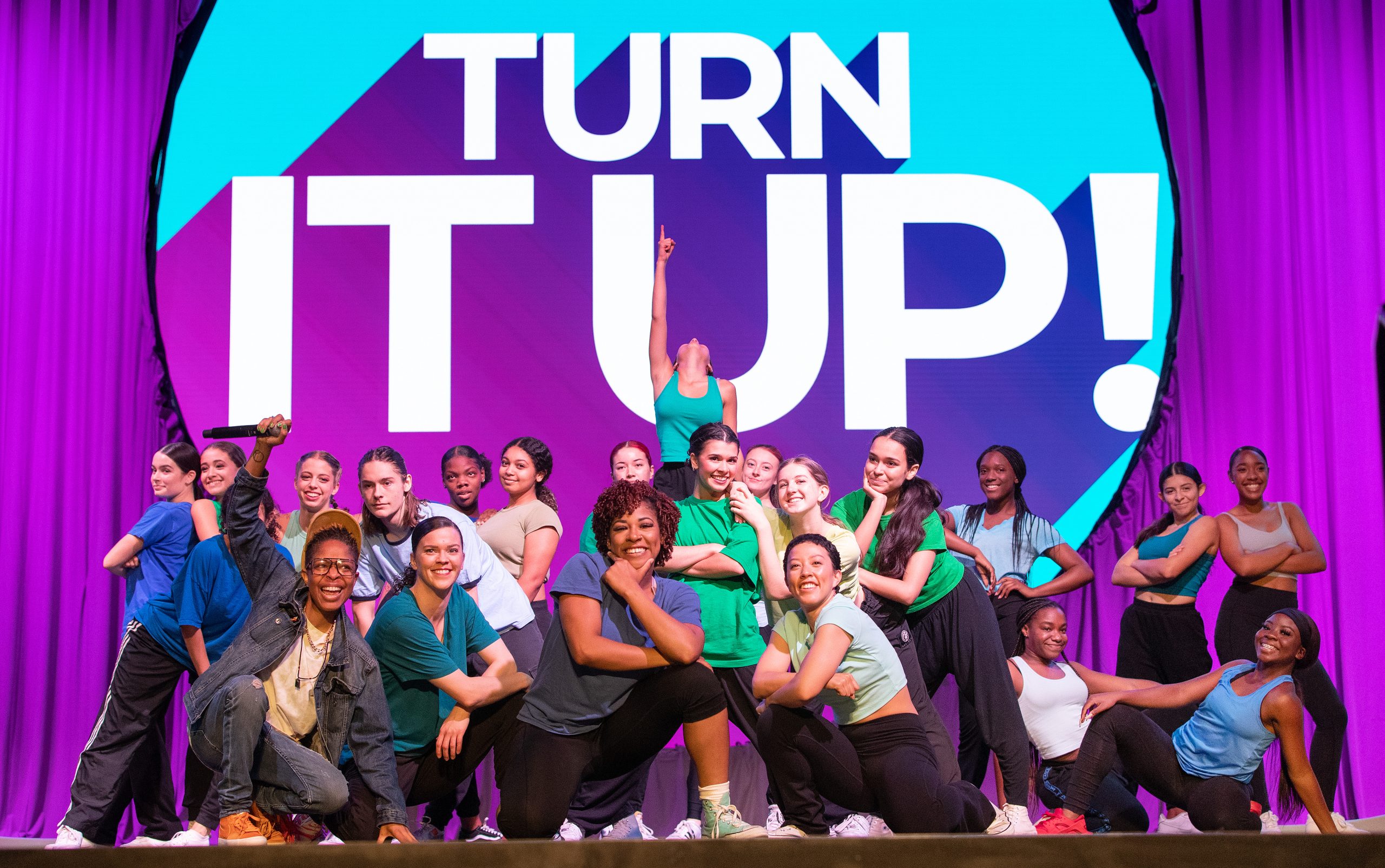 Opening Worship at Assembly Inspires Thousands
by Jessica Brodie
Nearly 3,000 women gathered virtually and in person Friday May 20, for Assembly 2022's kickoff worship.
The service featured powerful multilingual music, lyrical dancers, an expression of loss and thanksgiving and a Native American blessing and time of repentance, this led by United Women of Faith General Secretary Harriett Jane Olson and Daryl Junes-Joe, a member of the Navajo Nation.
The Rev. Sung Yeon Choimorrow brought a keynote message on the rampant racial discrimination and injustice toward Asian American women and girls. As director of the National Asian Pacific American Women's Forum, Choimorrow has been at the forefront of AAPI anti-violence activism since the March 2021 killing of Asian-American women at Atlanta spas.
At the time of the spa shootings, Choimorrow said, Asian Americans were also feeling the pressure of rising violence surrounding COVID-19, ignorantly dubbed by some "the China virus." Between that and the shooter's admitted hypersexualization of Asian American women, the tragedy hit home and catapulted her into AAPI anti-violence activism.
"These women were targeted not because they were Asian Americans who happened to be women, or women who happened to be Asian American, but specifically because they were Asian American women," she said.
We all have a role to play
Choimorrow shared how the first Asian woman was brought to America in 1834 by businessmen so Americans could see an "oriental." Since then, a systemic and structural demonization and hypersexualization has been perpetuated against Asian American women by the media and the United States government, including such actions as the Page Act, the Chinese Exclusion Act, Japanese internment during World War II and the forced sterility of Japanese American women.
Other stereotypes—such as the assumption that all Asian Americans are great at math and science—are also harmful, combining into a culture of racism and objectification that is now rearing its head in violence.
"Racism against Asian Americans isn't an individual thing where you wonder, 'Where did they get that from?' They got that from the government of the United States of America. They got it from majority White culture folks who continue to insist we are here for your cultural consumption and not your neighbors," Choimorrow said.
Often we dismiss racist acts as words from uneducated people or actions of the mentally ill.
"But the [Atlanta spa] killer didn't wake up one day and say, 'Let me go murder a bunch of Asian American women.' It was the conditioning from the media and public narrative that led the murderer to his actions on that fateful day in March."
We all need to play a role in correcting that narrative, Choimorrow said.
The power of love in action
What sustains her is knowing the power and love of Christ is the same power working to create a world where all live with dignity as beloved children of God.
"I challenge you to go deeper in your care and love for your neighbors. Show care in a way that is inconvenient for you," she said. "Help change a trajectory of our history on racism."
The service also included a poetic response by Rev. YaNi Davis, as well as thoughts from Shannon Priddy and 'Ainise 'Isama'u, national presidents from the last two quadrennia, on United Women of Faith's name change.
"With this new name, we open our arms wider, welcoming even more sisters to our work together," Isama'u said.
The event closed with a "turn it up" chant that reverberated not only through the Orange County Convention Center but through the Virtual Assembly chat forum.
"We must take a stand," South Carolina's Azilee Dickey posted in the virtual chat. "Women of color are continually exploited. Rise up my sisters! Turn it up, get involved."
Jessica Brodie is editor of the South Carolina United Methodist Advocate.