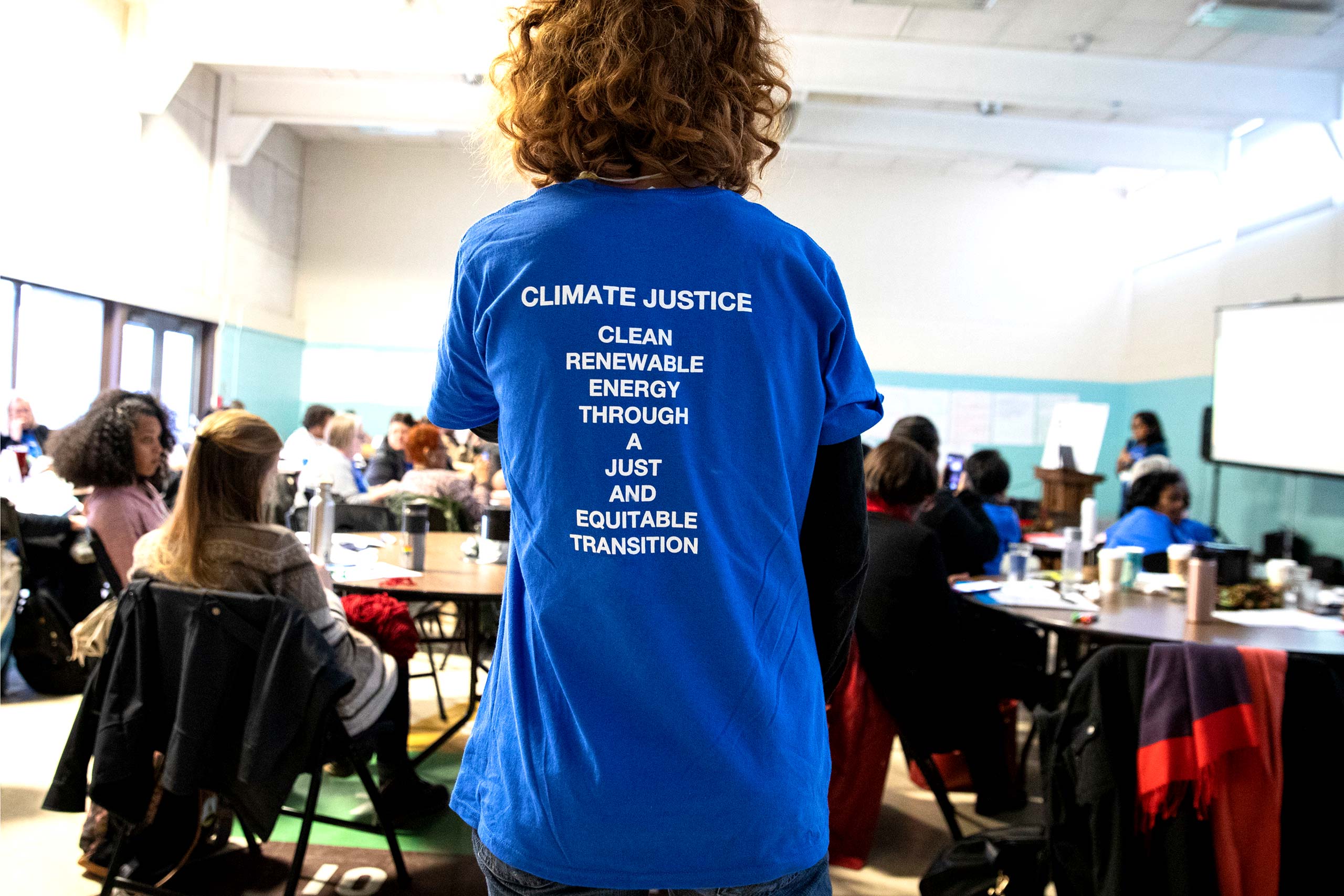 Blog
Just Energy for All Seed Funding Application Now Open!
Apply for a grant to help local groups advance just energy for all.
The Office of Economic and Environmental Justice invites United Women in Faith groups to apply for grants to help local organizing campaigns advance just energy for all. Funding is available for work happening at the circle, unit, district, conference, and jurisdiction level. United Women in Faith groups are strongly encouraged to apply for a grant to support work that is happening collaboratively, in coalition/partnership with other organizations or groups, so long as such work involves substantial participation from local United Women in Faith members and is focused on supporting energy infrastructure projects.
About the Just Energy for All Campaign
Our Just Energy for All Campaign works for energy that is cleaner and more just for all of God's people and creation. This means advocating for 100% renewable energy (RE) – such as solar, wind, small-scale hydro and geothermal – that is centered on justice and equity.
Goal of the United Women in Faith Grant Support
The goal of this grant is to advance United Women in Faith's efforts to promote just energy for all by providing small-scale grants to augment existing campaigns and/or develop new campaigns.
Available Grant Support
Consideration will be given to funding requests of $100 – $3,000. We invite each applicant to carefully consider the amount of funding needed and to document in detail the budget and the rationale in the application. Funding is limited, so please budget responsibly and request only the amount that you will need. The funds may be allocated for the purchase of materials, services, direct work involved, or for grant writing purposes. For now, we are not able to accommodate requests for more than $3,000.
Learn More
Resources that might be helpful as groups prepare their application can be found here:
Timeline
Application submissions begin in June 2023
Rolling Deadline: First round applications are reviewed July 24 and the second deadline is based on available funding
Groups are notified of funding support decisions in August 2023
Selected group(s) receive funding in September 2023
Implementation: September 2023 to September 2024
All applications will be collected online via the form above. If you have questions about the application process or wish to confirm receipt of your submission, contact climatejustice@uwfaith.org. For a preview of the application, click here:
Criteria for Evaluating Applications
Many United Women in Faith groups are doing wonderful work in a variety of areas of climate justice. To support that work and further advance a just energy transition, this year we are giving priority to ventures focused on supporting energy infrastructure projects. This may include renewable energy installation, energy efficiency upgrades such as heat pumps or insulation, and energy audits. We are also seeking to prioritize and assist groups in frontline communities applying for federal funding including programs such as the Inflation Reduction Act and the Infrastructure Investment and Jobs Act. The funding support would aid in development and implementation of electrifying communities with energy infrastructure projects that will contribute to a more sustainable future. This could include projects related to building weatherization and efficiency upgrades, as well as installing new electric appliances, purchase of common electric vehicles, heat pumps, energy auditing services, or rooftop solar systems.
Your campaign should have a clear goal aligned with advancing just energy for all, meaningfully engage local groups, and prioritize investing and services in frontline communities.
Campaign activities can vary from awareness campaigns to actual work toward 100% renewable energy implementation in facilities and transportation, to work with local government electrification and implementation. Campaign goals should demonstrate a healthy mix of ambition and realism.
Campaigns must show that they include the voices of directly impacted communities in the leadership and/or decision-making process. Depending on your specific context and campaign, directly impacted communities could include fenceline and frontline communities near power plants, mining, fracking areas, highly polluted areas, communities with high energy burden, youth and those with health conditions impacted by climate change, or workers in the current energy industry.
We will consider applications for stand-alone UWFaith-led work and individual environmental justice groups, but we strongly encourage collaborative campaign work with United Women in Faith groups acting in coalition with other organizations and groups to achieve a shared goal. We can best do this work by working together.