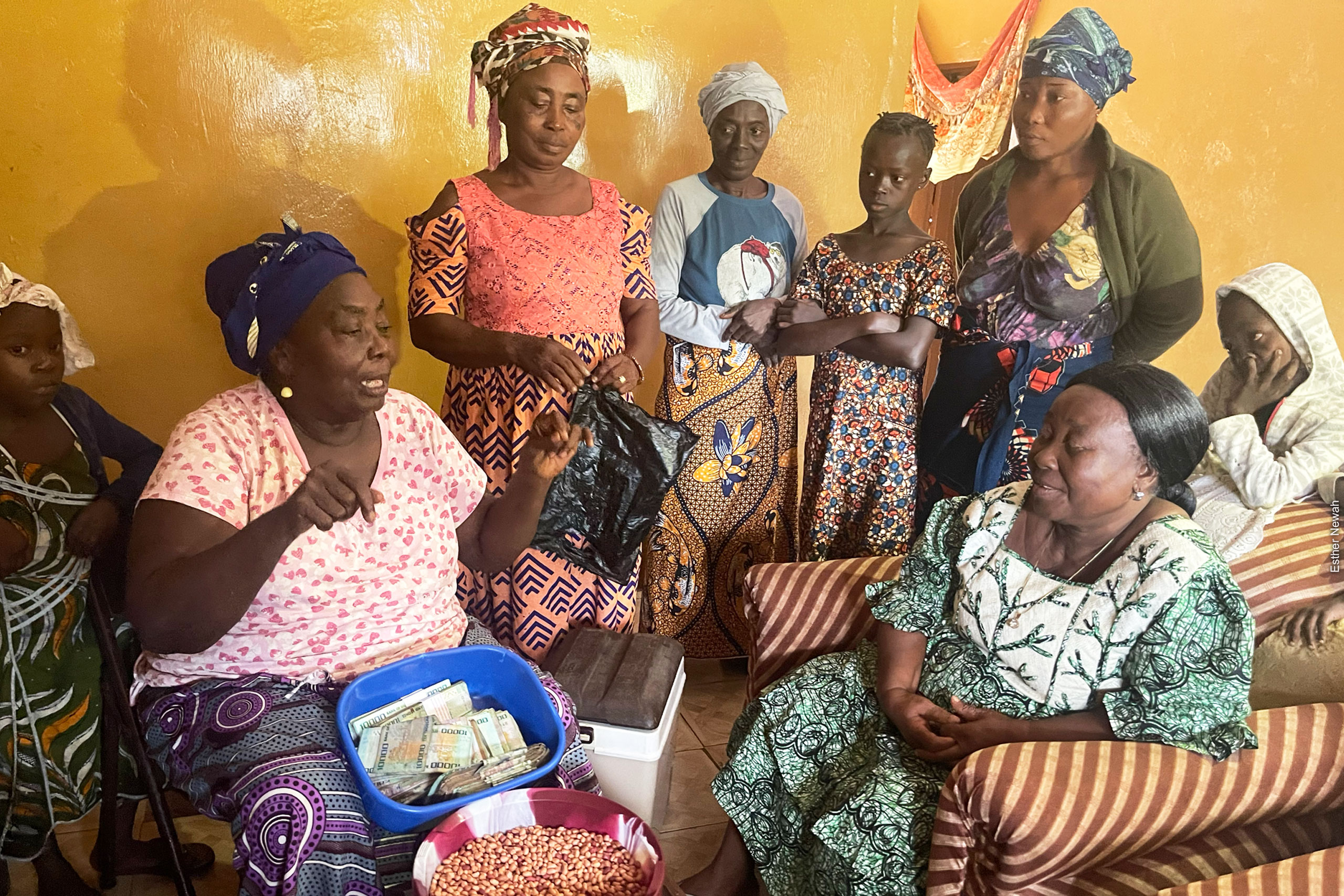 Latest News
In Sierra Leone, Empowering Women Through Revolving Funds
by Keziah Kargbo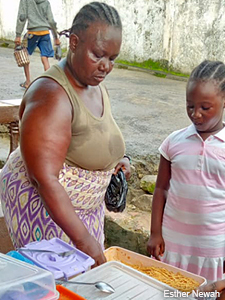 "We were heavily dependent on individual money lenders for business capital. They demanded a high rate of interest ranging from 20 to 25 percent per month, which we could not afford and most times, we ended up behind bars. We are grateful to United Women in Faith for supporting us with interest-free loans in this community," says Mary Williams, chairwoman for Economic Development project in Mokanji, Sierra Leone.
Sierra Leone is one of four regions where United Women in Faith has empowered Training for Transformation working teams, led by the Regional Missionaries, to strategize on and implement plans for their community's needs. The intergenerational teams inspire, encourage and engage local women to ensure local ownership and sustainability of local businesses.
Pride in Women-Empowered Businesses
"It has helped me to expand on my business and increase the variety, quantity and quality of food I sell to my clients in my community. My business is indeed growing. I thank United Women in Faith for this," says Abibatu Nelson, a beneficiary of the revolving fund for her nutrition business.
Another beneficiary is Musu Abu, a small-scale farmer, who is growing a vegetable garden. "I used the loan that was given to invest in tools and seeds to develop my vegetables. My garden has really grown. It is my dream come true as it has tremendously helped to earn more income to keep my children in school and support my mother in the village."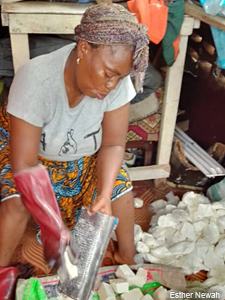 "I'm very proud that I now own a business," Mary Esther Sovula states. "By having skills in soapmaking and entrepreneurship, I have become financially independent. I have no regret in investing my time and resources in making soap because it creates a viable business opportunity for me; and I am taking advantage of the loan to earn a living in these uncertain times. It is a sustainable product that sells as it gets used up by the consumer, creating a healthy cycle of demand, particularly now that demand for sanitization products like soap has spiked."
Access to Funds for Rural Women
With support from United Women in Faith, the United Methodist Women's organization in Sierra Leone implements the economic development empowerment program, alleviating the vulnerabilities of rural women and strengthening the community with resilience. The revolving loan provides access to funds for rural United Methodist Women in Mokanji, Bonthe and the Western District of Sierra Leone.
Small scale businesses, such as selling palm oil, nuts, vegetables, soap fish and medicines increase women's daily income and enables women to provide for their families. Women pay minimal interest for the first three months, repaying and revolving the funds so that other women will benefit. Women in the rural communities have limited access to formal credit through micro finance institutions and banks.
"Before this time, I was really struggling to make ends meet but now, I can say, 'To God be the glory for United Women in Faith,'" says Abu, the vegetable farmer.
Keziah Kargbo is the journalist on the United Women in Faith Sierra Leone Country Team.