 2014-2021 Press Releases
United Methodist Women Acknowledges Guns Factor into Domestic Violence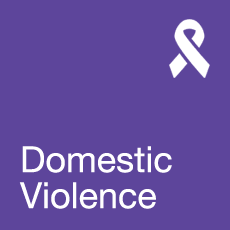 NEW YORK

During the month of October, Domestic Violence Awareness Month, United Methodist Women is raising the consciousness of the role guns play in violence against women.
Intimate partner violence is the leading cause of gun deaths for women in the United States. According to a Violence Policy Center 2015 study, 94 percent of female homicide victims knew the man who killed them—the majority of the perpetrators were their intimate partners.
United Methodist Women leaders are pushing for change in our acceptance of gun violence, particularly gun violence resulting from domestic violence. United Methodist Women at the Navajo United Methodist Center, for example, offers a transitional living shelter for survivors of domestic violence and their children, where they can learn how to lead independent, violence-free lives.
United Methodist Women issued an Action Alert – Guns into Ploughshares: Calling a Nation to Consciousness to raise awareness and ask the question whether President Obama's executive actions would help curb gun violence against women. Additionally, the Action Alert instructs the reader on how to contact their congressional representatives and urge them to support gun bills, which are listed in the article.
Mollie Vickery, executive secretary for children, youth, and family advocacy for United Methodist Women says women contact her weekly about resources to address domestic violence.
"It is important for women and our church communities to understand as they plan programs to discuss how gun violence is a leading cause of death for women," she said.
United Methodist Women is the women's mission organization within The United Methodist Church in the United States, focusing on the needs of women, children, and youth since 1869. Its programs promote spiritual growth, leadership development, transformative education, and service and advocacy. United Methodist Women's nearly 800,000 members raise more than $15 million annually for missions with women, children, and youth in the United States and around the world.
###
Contact: Yvette Moore, ymoore@unitedmethodistwomen.org