 2014-2021 Press Releases
United Methodist Women Hosts Women's Gathering on 60th United Nations Commission on the Status of Women (CSW60)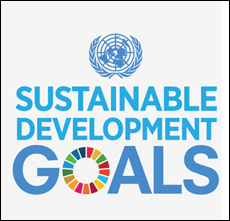 NEW YORK
United Methodist Women will host delegates from the U.S. and international women's organizations for meetings and workshops that parallel the United Nation's 60th session of the Commission on the Status of Women (CSW60), March 10–18, at the Church Center for the United Nations in New York City. The theme of CSW60 is "Women's empowerment and its link to sustainable development," and the event will convene at the United Nations, across the street from the Church Center for the United Nations, March 14–24.
The United Methodist Women delegates to CSW60 were selected for their hands-on advocacy experience. They will gather at CSW60 at an opportune time; the recently adopted 2030 Agenda for Sustainable Development, with its 17 Sustainable Development Goals (SDGs), outlines significant areas of interest for women. As the role of civil society in monitoring the implementation of the SDGs is unclear, the delegates will address the SDGs, along with the gender, race, and economic imbalances within and between nations that are obstacles to achieving women's rights, at United Methodist Women workshops and United Nation CSW60 formal sessions.
"Women are central to development, and women's experiences must be at the core of decision-making and policy-making at all levels. United Methodist Women is committed to enabling and creating space for directly affected communities of women to hold governments accountable on SDG implementation and to claim their human rights," says Tatiana Dwyer, an executive for global justice, Christian Social Action for United Methodist Women.
The United Methodist Women CSW60 workshops are open to the public. The workshops are designed to demonstrate the influence participants have to shape the futures of their communities within the goals of the 2030 Agenda for Sustainable Development.
Empowering Women to End Hunger, Tuesday, March 15, 10:30 a.m.
How Will You Join Rural Women in Implementing the SDGs?, Wednesday, March 16, 10:30 a.m.
Empowering Women in Migration: Development Justice and Government Accountability for SDGs, Thursday, March 17, 10:30 a.m.
Women's Leadership in the Korea Peace Process, Thursday, March 17, 10:30 a.m.
Women and Urbanization: Celebrating Their Leadership in Ensuring Sustainable Development, Friday, March 18, 10:30 a.m.
The Church Center for the United Nations (CCUN), owned and operated by United Methodist Women, was established in 1963 to symbolize and strengthen the churches' dedication to the things that make for peace. CCUN is located directly across the street from United Nations (U.N.) headquarters in New York City.
---
United Methodist Women is the nation's largest denominational organization for women. Members turn their faith, hope, and love into action, raising more than $10 million annually to support community centers and other programs empowering women, children, and youth in the United States and around the world.
###
Contact: Yvette Moore, ymoore@unitedmethodistwomen.org