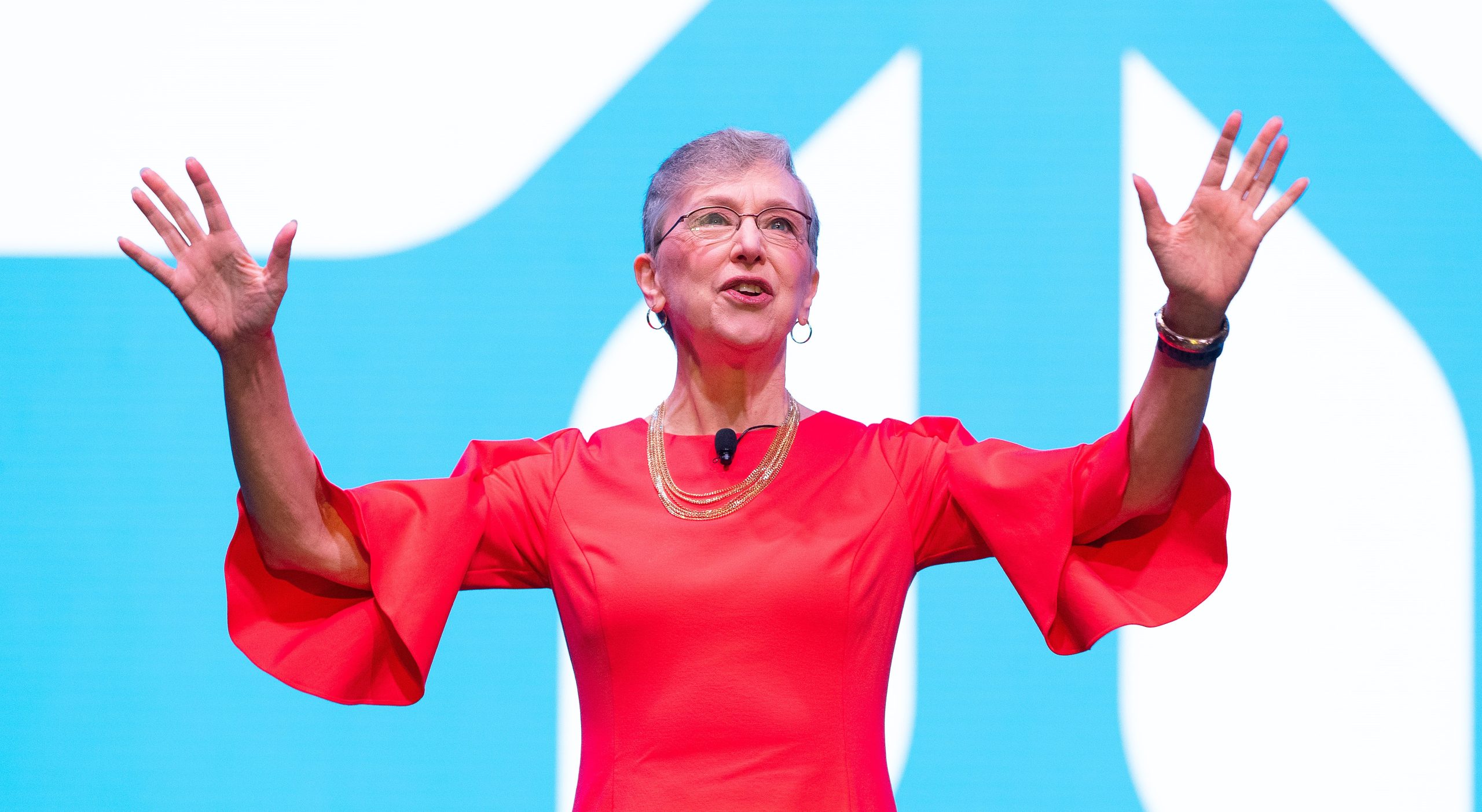 Blog
Honor Harriett Olson
with a Gift to Mission
Whether you have heard her words from the stage at Assembly, read her words in the pages of response magazine, or spent time with her at Leadership Development Days, Harriett has touched many of our lives. In her sixteen years as General Secretary/CEO, she has moved the organization forward in a significant way. Harriett leaves an incredible legacy of passion for the work of making the world better for women, children and youth.
Honor Harriett right now on the occasion of her retirement with a Gift to Mission online to recognize her and the organization that raised you as leaders and women in Christ. Check the "In honor or memory" box and follow the prompts. Be sure to click "Send a Card" to let Harriett know you are thankful for her service.
You are also invited to honor Harriett by sending her a Gift to Mission card, care of the National office at:
United Women in Faith
Attn: Harriett Olson
475 Riverside Dr., Suite 1500
New York, NY 10115
Each card has a message on the back of the card to indicate that a Gift to Mission has been given in the recipient's honor through United Women in Faith. Every greeting card puts money into mission!
If you do not already have mission cards, you can purchase them from your local leader. Individuals or local units should send at least $5.00 for each gift to mission card through their local unit treasurer to the district treasurer. Cards are also available at conference and district events.
Make a gift to mission today! Thank you for all you do for women, youth and children and the organization we love.