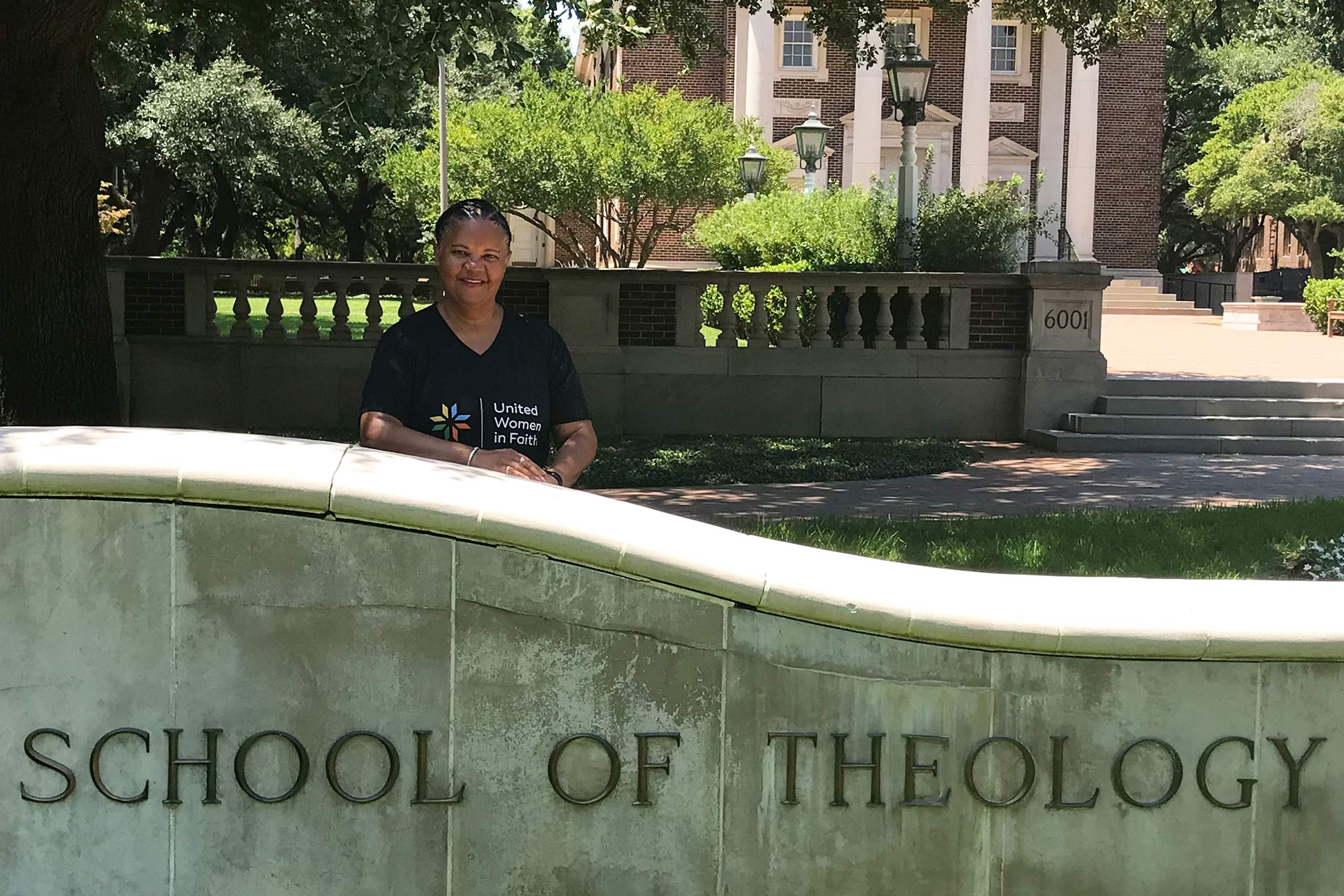 Blog
United Women in Faith CEO a Scholarship Recipient 
by Audrey Stanton-Smith
United Women in Faith's own general secretary and CEO received a scholarship from United Methodist Women while attending Perkins School of Theology.
Sally Vonner began seminary in 2004, and though she was answering a call from God (who spoke through many friends), it wasn't easy. In addition to her studies, Vonner had recently lost her mother and her mother-in-law. She also had two children at home, a significant commute to school, a full-time job, and a hefty tuition.
"So, it was challenging," Vonner said.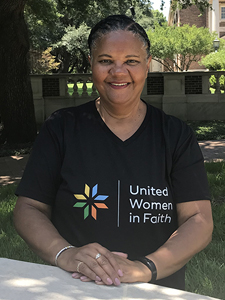 Vonner was two years into seminary school when she came across a reference to United Methodist Women scholarships in response magazine.
"I was part of United Methodist Women at the time, but I had no knowledge of what the national level offered in terms of education and support, or I would have applied in my first year," Vonner recalled.
It wasn't a full ride, she said, "but it helped. It covered part of my tuition. It helped offset out-of-pocket expenses for books, transportation, and other costs while I was in seminary. So, that was very helpful."
Little did she know that 15 years after graduating from seminary she would be leading the very organization that helped her succeed.
"I never dreamed I would be where I am, but United Women in Faith, then United Methodist Women, affirmed that there was a giftedness in me that needed to be shared with the world, and so they invested in that scholarship so I could do that," Vonner said.
And it mattered not that Vonner did not choose a path of ordained ministry, or even that she was a member of what would become United Women in Faith.
"Whether I went on to become clergy or not, they didn't put any kind of stipulation on that, or even on whether I had any devotion to the organization," she said. "There were no strings attached. It was seeing and believing in whatever I shared in my paperwork, United Methodist Women believing that I would be an extension of them in the world making a difference."
That's why United Women in Faith Scholarships are still important today, Vonner added.
"These scholarships are an investment in lives that are an extension of us in the world," she said. "We truly believe that love in action can change the world, but we and our members can't do that by ourselves. So, it's how we invest in others to become leaders, to become activists, to become voices, to become musicians, to become artists, to change the world.
"I see it solely as an investment in the lives that will go and make a difference in their communities, regardless of whether we ever hear back from them or learn their stories," Vonner said.
During a recent visit to Texas, a young leader in The United Methodist Church thanked Vonner for the United Women in Faith scholarship that helped him to study at Africa University in Mutare, Zimbabwe.
"And I reminded him that we do that because he is an extension of us. He is now leading in the conference. He's doing these great things to build up congregations. That's us, in him," she said.
Laying a Path
Vonner said she is thankful for those who laid the path for these scholarships through various endowments.
"The investments that they put aside were important to generations past, and they are still important to us," Vonner said, adding that the recent Supreme Court decision limiting the use of affirmative action in college admissions may make United Women in Faith scholarships more important than ever.
"We have yet to see the impact this will have on students of color," she said, "but we will keep working. We will keep offering scholarships. We know you never reach perfection in this kind of work, but you have to keep plowing the field for justice. It just doesn't come overnight."
Historical Black Colleges and Universities
Seven of the National Mission Institutions supported by United Women in Faith are colleges, and five of those schools are historically Black colleges and universities. United Women in Faith offers scholarships to students attending those schools. This year, United Women in Faith is funding more than 270 scholars, internationally and nationally.
Just as United Women in Faith will not give up on fighting for racial justice, students should not give up on their dreams, Vonner said.
"Never lose the passion for seeking that which you desire," Vonner advised. Her dream of attending Southern Methodist University immediately after high school didn't happen. She had been accepted, but she couldn't afford to go there, so she attended another college on a tennis scholarship. Years later, though, a degree from SMU hangs on her wall.
"So don't be discouraged when it feels like the doors won't open for you at the time you want them to open," Vonner said. "It may be a dream deferred. It may come a little down the road."
Join our members in supporting programs like the scholarships offered by United Women in Faith by giving now.