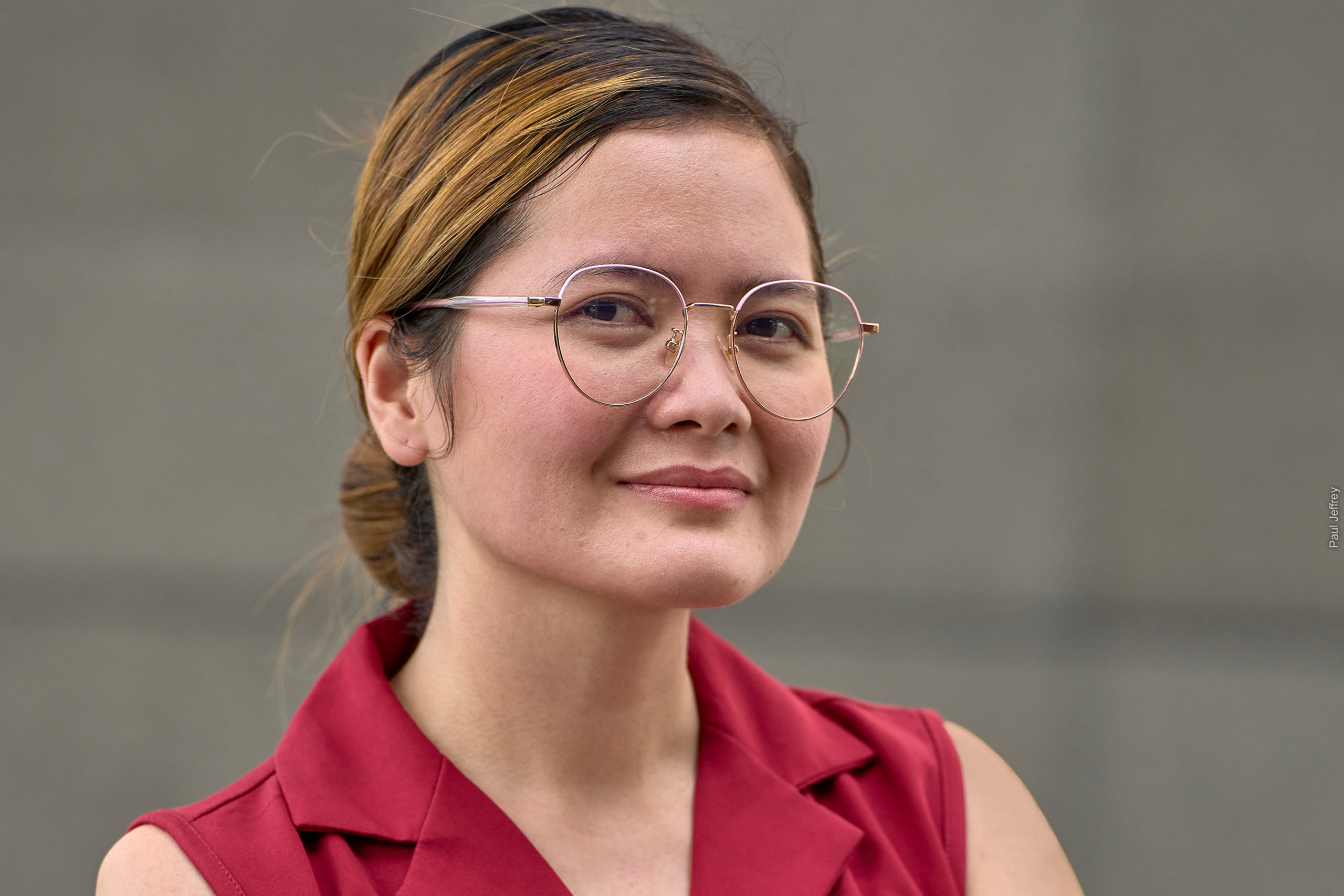 Blog
Your Giving Supports Scholars: Monica Ramos – Lawyer
by Paul Jeffrey
For decades, United Women in Faith has provided scholarships to young women in the Philippines whose leadership has proved to be vitally important in the church and larger society. Today, thanks to your generous financial assistance, they are at work in many professional fields, helping assure the fullness of life promised in the Gospels. We're pleased to profile one.
Dreaming of Becoming a Lawyer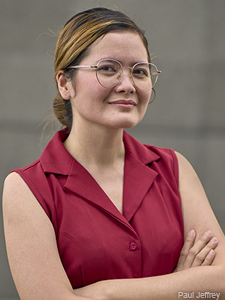 Monica Ramos' father was killed when she was just three months old. A business rival shot him. The murderer was arrested, but soon jumped bail and disappeared.
Ramos grew up dreaming of becoming a lawyer.
"My mom came home with piles of papers about the case, and about age 12 I started to read those files and read about other cases," she said.
"We knew who did it. But we were unable to get justice through the courts because the defendant jumped bail and went abroad, using another name. We couldn't seek damages or get him put in jail. So, I began seeking for justice, not only for us, but for other Filipino families experiencing the same loss. Being poor, we couldn't afford a good lawyer or seek legal advice. I wanted to change that."
Although her family was Catholic, a United Methodist pastor performed the burial service for Ramos' father. It was the first step of the family joining the church, where Ramos said they found a measure of justice and consolation.
A Deaconess
Although Ramos continued to dream of being a lawyer, her mother wanted her to become a deaconess, so after graduating from high school Ramos went off to study at Harris Memorial College outside Manila. Long supported by United Women in Faith, Harris trains deaconesses for service in the Philippines and other Asian countries.
Ramos was a stellar student and was elected student body president. After she graduated, she was assigned as a deaconess at two churches in towns east of Manila. It was typical deaconess work. She was Christian education director and taught values education — a class on character and morality — in the local elementary school. "Although becoming a deaconess was not my first choice, when I gave it a chance I discovered that I have a passion to serve in Christian education. I fell in love with what I was doing," she said.
As part of her continuing education, Ramos participated in an Asian Young Women's Leadership Training, a seminar sponsored by the Scranton Women's Leadership Center, a United Women in Faith-sponsored initiative in Seoul, South Korea.
"The training encouraged me to become a leader. Since I still had a dream of becoming a lawyer in order to pursue social justice, focusing on the rights of women and children, I prayed hard about whether to pursue law studies. After four years serving as a deaconess, I took a study leave and enrolled in law school," she said.
After a semester, she had to drop out. Law school was simply too expensive. She had recently married a pastor, but his earnings weren't sufficient to pay her tuition. Emma Cantor, a United Women in Faith regional missionary, suggested Ramos apply for a scholarship from United Women in Faith. When it was approved, she reenrolled.
United Women in Faith Scholarship
The scholarship allowed Ramos to put her passion for justice to work. "We have problems with extra judicial killings and other human rights violations in my country. The law isn't being enforced, and we have a real lack of education about values and rights," she said.
"Law is a form of ministry. The Philippines needs Christian lawyers. We need those who will work not only for money but also for justice. That's the mandate of Jesus Christ. And it's part of the mandate that we deaconesses share to eradicate the causes of injustice and all that robs life of dignity and worth."
Being a lawyer who defends the poor in the Philippines can provoke red-tagging, threats, and assassination. Ramos says she's not afraid. "There is no safer place to be than the place of Jesus. He died on the cross. Why wouldn't I offer my life as well? It's a privilege to work for Jesus Christ, a privilege to fight for the rights of others, to help my fellow citizens know and fight for their rights," she said.
In 2022 she received her Juris Doctor degree from Arellano University School of Law in Manila. In the meantime, she's working in the law office of Reynato Puno, a United Methodist who's a retired chief justice of the country's Supreme Court. She also admits to watching the television series "FBI."
"They do their job and achieve justice quickly. Not like here in the Philippines," she said.
This story was first reported by Paul Jeffrey in the March/April issue of response magazine, which features Monica Ramos on its cover.
---
Join our members in supporting programs like the scholarships offered by United Women in Faith by giving now.