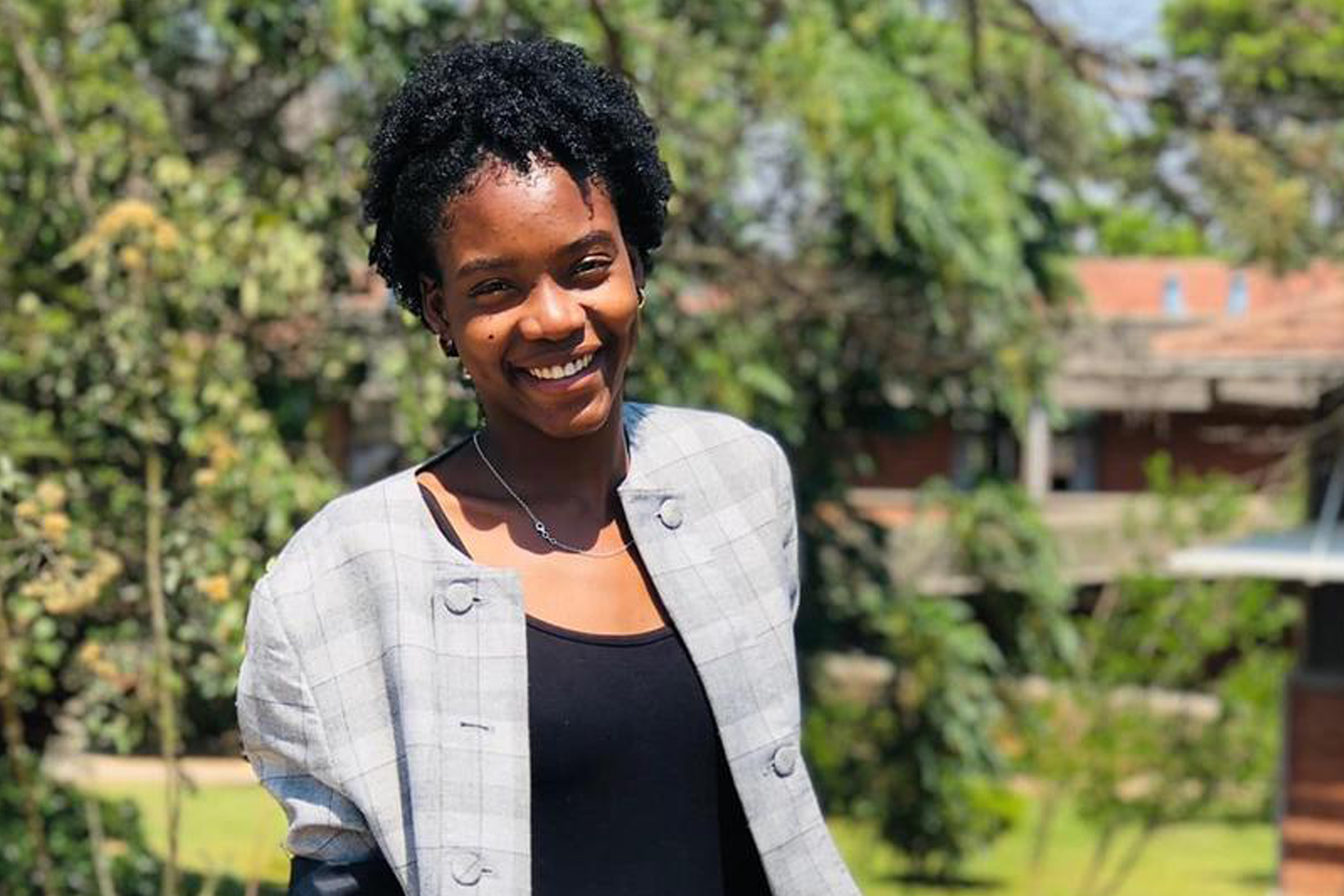 Latest News
A Philosophy Based on the Good
Profile of an Africa University Scholar: Geovania Goncalves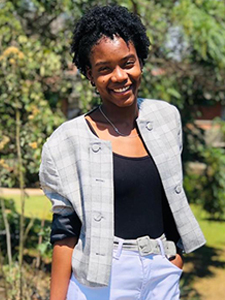 Geovania Da Graca Goncalves, 23, will graduate with a bachelor's degree in international relations from Africa University in June 2023. She plans to become one of "tomorrow's leaders of Angola."
Like many of the United Women in Faith scholars studying at Africa U, Goncalves comes from a low-income family, who were unable to fund her college education. She has eight siblings, and her parents are unemployed due to COVID.
Goncalves is particularly motivated to right the wrong she sees in her home country of Angola where "a single politician may make one million dollars a year for himself, whereas 73 percent of Angolans, about 60 million people, live on less than $1.90 a day."Goncalves describes herself as a highly sensitive person who feels deeply "someone else's pain, sorrow, sadness, emotion, and hopelessness."
Putting God First
As in many cultures, the expectation for a girl or woman in her family or society was different from the version of womanhood Goncalves saw in the media. "As a little girl, some movies and speeches showed that a woman should only be prepared to be a good wife and mother, but thank God, my family has always made a point of teaching us that besides being a good wife and mother, women have the right to dreams and to fulfill their dreams, whether they be academic, professional, social or even familiar. All of this has taught me that whatever I want to be, if there is strength and will, I will be able to achieve this goal, so long as I put God first."
Goncalves's love for her neighbor is founded on a belief in hope, love and positivity, "not just for me, but for everyone around me because we all deserve good. As the Bible said in Matthew 22:39: 'You must love your friend in the same way you love yourself.'"
Her philosophy is one of compassion. "I have learned that the way to sympathize with the plight of others is not by simply looking at the person and saying 'I'm sorry,' but as humans we can and should put ourselves in the other's shoes in order to feel in our skin what that person has been feeling and to help with one thing or another depending on our possibilities…in order to have a more united and happy community."
Africa U Scholarship from United Women in Faith
A highlight of Goncalves's college experience was her participation in student council because "it gave me the opportunity to expand my leadership skills, increase my self-confidence, and strengthen my character for future challenges of my community and church."
"This scholarship helped me overcome several obstacles, the main one being covering my full school fees. This scholarship allowed me to dedicate more time to my studies and get my degree as soon as possible. As a result, this semester my grades have improved. For now, I would very much like to thank you for the opportunity given to me by United Women in Faith."
United Women in Faith Scholars
In 2022, United Women in Faith provided approximately 137 scholarships to students in the U.S. and around the world, totaling close to $400,000. Within that total, slightly more than $85,000 is given to 16 students who attend Africa University (Africa U).
Africa U, founded 30 years ago by United Methodists and located in Zimbabwe, is the first private university in Africa and draws upon the wisdom and skills within and among the pan-African community. Geovania Da Graca Goncalves is one of 1,400 students from 25 countries at Africa U, learning and sharing values of leadership, equality and peacemaking.
Join our members in supporting work with women, children, and youth by giving now at uwfaith.org/give