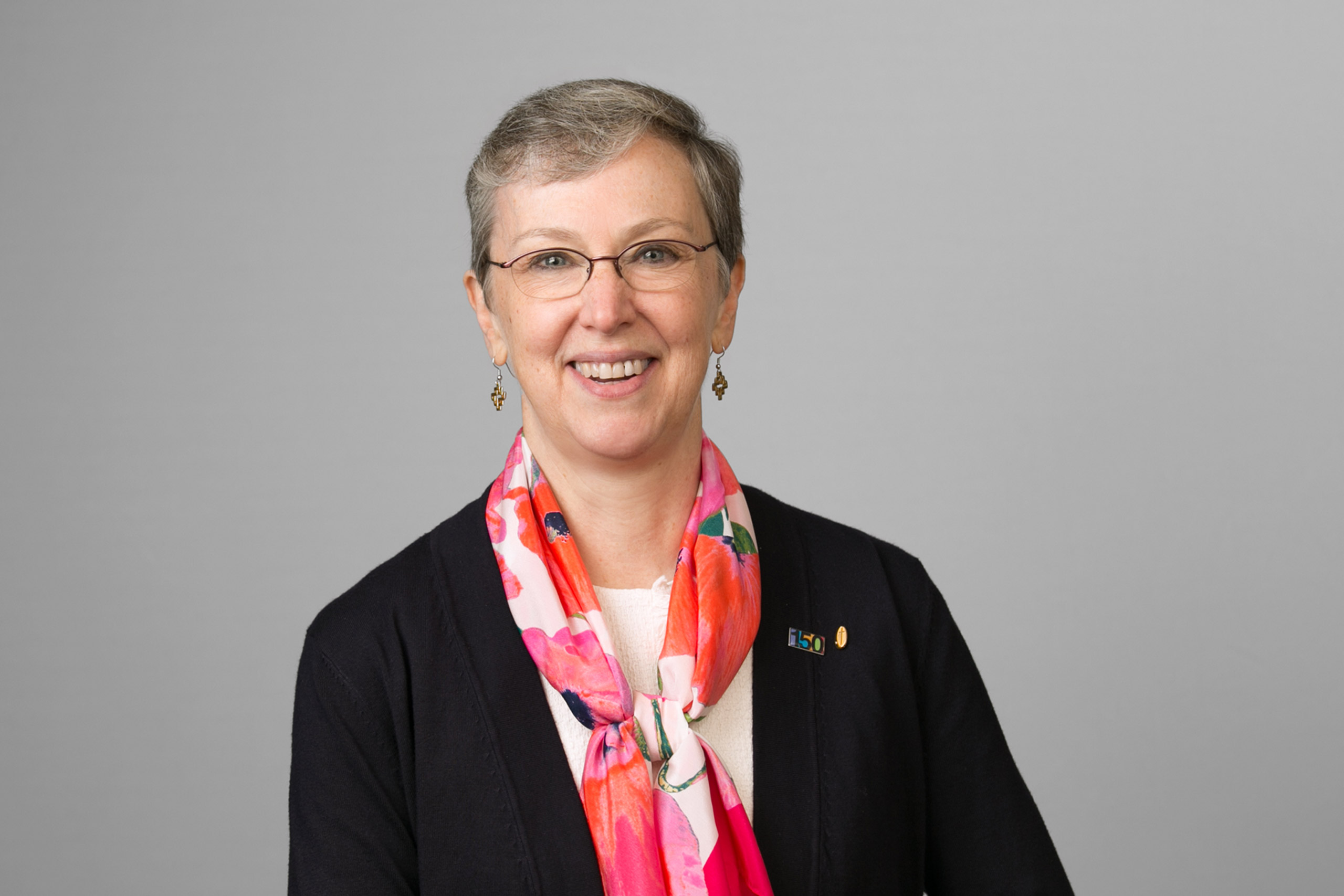 Latest News
March/April response: Responsively Yours
Responsively Yours: The Things That Endure
by Harriett Jane Olson
Stop the train—I want to get off! Do you ever feel that way? Time is moving too fast. People are moving, changing jobs, becoming harder to include in gatherings shaped by pandemic concerns. It's always time to nominate new officers, plan an event or write another response column. (Maybe that last one is just me.) Why can't things just stay the same?
Of course, the truth is, things never really stay the same for long. For those of us who have accumulated some years, it only takes a few minutes to come up with examples—we used to search a card catalog, get graded on penmanship, use paper maps and phone books, watch our favorite television shows only once a week, need a man's permission to obtain a credit card.
At the same time there are things that endure, such as the need to connect, research, make records, communicate, enjoy art, worship. The ways in which we accomplish these tasks may change, but the needs remain.
How we do mission
We have experienced this throughout the existence of United Methodist Women and our predecessors. How we do mission has changed. Our names have changed. How we learn about the work needed and the work being done has changed. How we gather, inform, fundraise, engage, celebrate and worship has changed. So much has changed!
But we can also look back at our 153 years and see so much has remained constant. Women still gather for Christian fellowship, prayer, support and study. Women are still committed to raising up women leaders. Women are still committed to making the world a better place. Women are still committed to living out their faith in lives of action for justice and through loving service. Women are still attentive to those who are excluded or left out or left behind. Women know the church needs us.
One of the marvelous learnings from all the research we did as a foundation for launching our new brand is that both members and nonmembers value these constants. Women who are not members of United Methodist Women, now United Women in Faith, value and long for the things that have been at the core of who we are throughout our existence. Members and nonmembers want to grow closer to God, find sisters in faith, raise up and hold up women leaders and invest in causes larger than themselves. This, friends, is good news. The core purposes for which we exist have urgency and appeal to many who are not yet members.
What is less appealing to women of faith is connected to how we have organized to achieve our goals. We know from decades of hard work with new member resources and thinking about what it means to belong that it can be very challenging to enfold new people in existing structures in ways that allow them to bring all they have to offer. The good news is that we can lead with our core values and goals. We can invite women to connect in new ways, to engage with causes larger than themselves and to come together for Christian nurture in familiar and new ways.
This time of rebranding is a wonderful opportunity to elevate our deepest values, to employ new tools and to reaffirm the centrality of faith, action and sisterhood. Let us, together, go forward to live out the call of God, letting love guide our action, in work for justice and in service.
Harriett Jane Olson
General Secretary
United Methodist Women
holson@unitedmethodistwomen.org