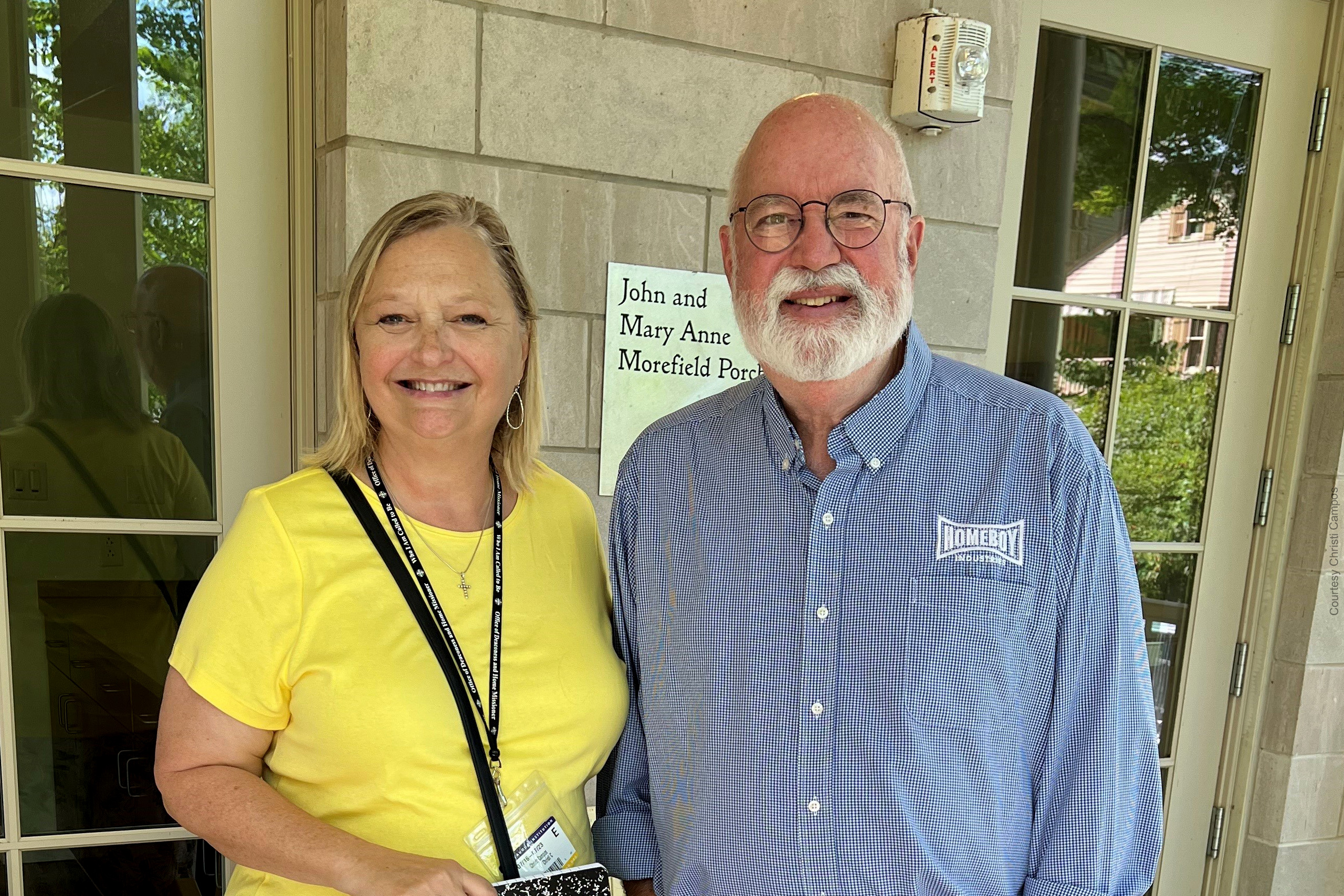 Latest News
Nov./Dec. response: A World We've Never Seen
The Legacy Endowment Fund helps ensure United Women in Faith can put love into action for years to come.
by Christi Campos
Father Gregory Boyle, S.J., founder and executive director of Homeboy Industries, has dedicated his life to ministering with the gang population in Los Angeles. This summer I had the opportunity to spend a week at the Chautauqua Institution in Western New York State and hear Boyle's heartfelt homilies each morning during our ecumenical worship time.
Boyle spoke of his often-dangerous work with humor, love and acceptance. His programs have changed the lives of countless youth and young adults by providing employment and a future free of violence. He believes in loving one another into wholeness.
"We are the shape of God's heart, we are made for loving, and the true measure of our love is to love without measure," he said during one of the homilies. "None of us are well until all of us are well. Together we can create a world we've never seen before, in the shelter of each other."
I was moved by his words. They reminded me of how we put our love into action through the work of United Women in Faith and of our efforts to sustain the future of our work so that generations to come are uplifted by women organized for mission.
Through The Legacy Endowment Fund, we can create a world we've never seen before—a world where women, children and youth around the world are safe, cared for and empowered.
When giving to The Legacy Endowment Fund, proceeds from the permanently invested funds will endow future core expenses so that even more money can be directed to support and grow vital mission work throughout our country and the world. The Legacy Endowment Fund helps ensure that the nurturing of our creative sisterhood continues for generations to come.
Whether you choose to give monthly as a Legacy Builder, become an 1869 Society member by making a planned gift or make a major gift multiyear pledge as a Friend of Legacy, your generous gifts are appreciated and continue to grow though the endowment to secure the future of our vital work. As Boyle said, "Only from the heart can we reach the sky." Amen!
Deaconess Christi Campos is executive for development and donor relations for United Women in Faith.
---