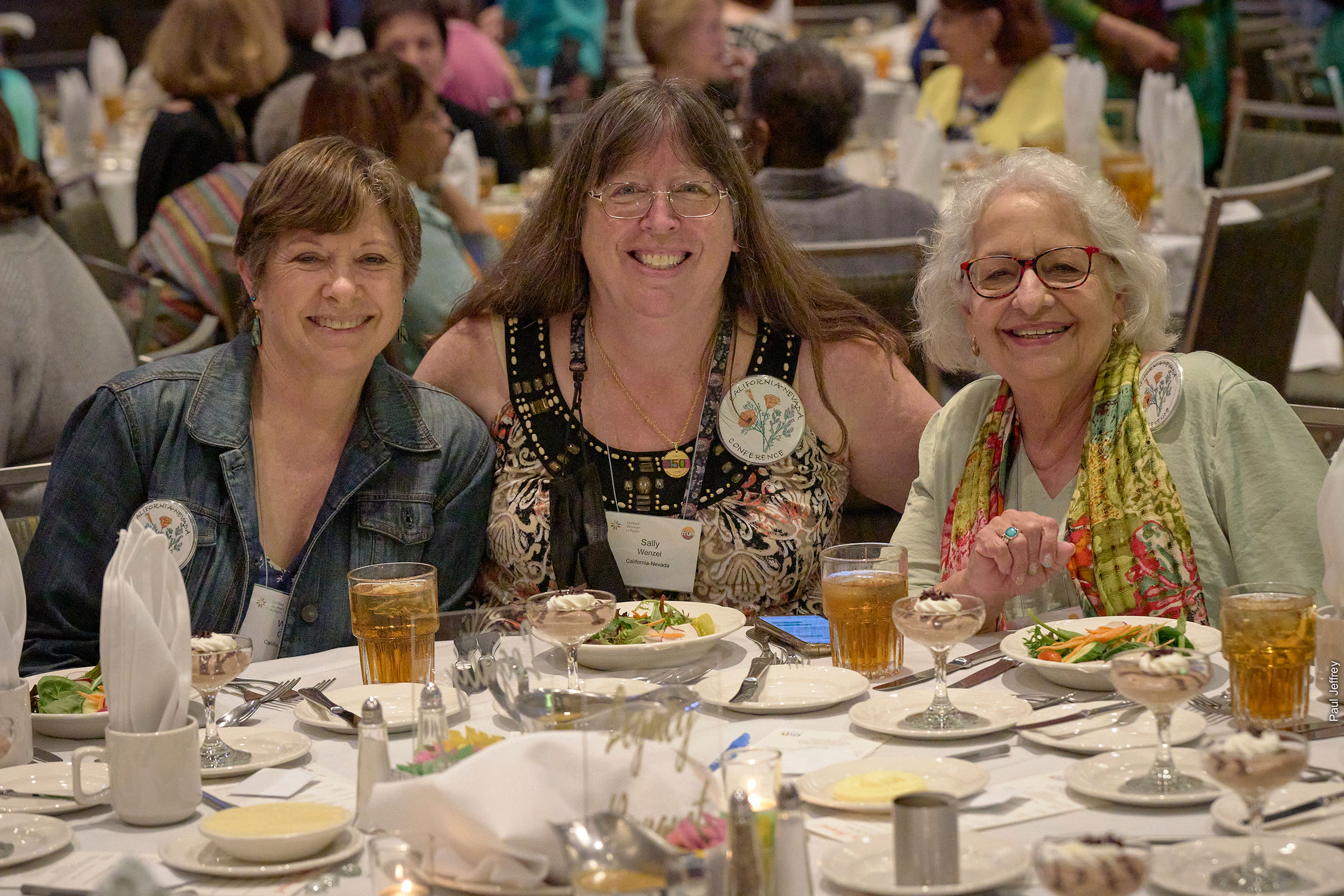 Latest News
Sept./Oct. response: Legacy Banquet a Hit!
The first-ever Legacy Banquet at Assembly 2022 raises thousands for the United Women in Faith Legacy Endowment Fund.
by Tara Barnes and Christie Campos
United Women in Faith hosted its first-ever Legacy Banquet in support of the Legacy Endowment Fund on May 21, 2022, during Assembly 2022 at the Orange County Convention Center in Orlando, Florida. More than 700 members and supporters attended the dinner, which raised more than $46,000 for the permanently invested endowment established to ensure the future work of United Women in Faith.
Speakers and a performance
The time together included speakers, awards and a performance from the California-Nevada Conference Fijian Language Acapella Choir. The evening's theme was "Embracing the Future."
"Each time we give to the Legacy Endowment Fund and our gifts begin to multiply, we are doing just that: embracing the future!" said Cynthia Rives, vice president of the United Women in Faith Board of Directors.
Other speakers included Regional Missionary Finda Quiwa, General Secretary and Chief Executive Officer Harriett Jane Olson, Chief Financial Officer Tamara Clark, National President 'Ainise 'Isama'u and Wespath Director of Institutional Relationships Karen Manczko.
Awards
Deaconesses Betty Letzig and Barbara Campbell, former Women's Division staff, were honored for their longtime commitment to putting love into action with Founders Awards. The two played key roles in the establishment and success of the Legacy Endowment Fund and its campaign.
"This evening we are gratefully celebrating the success of the endowment to date and the foresight of our donors who have made it a reality and who continue to give to enable us to meet and surpass our $60 million goal, ensuring the future of our work," said Dawn Armstrong, Legacy Steering Committee chair and member of the United Women in Faith Board of Directors.
The Builder Award was presented to longtime leader Dixie Liggett for her unrivaled recruitment of Legacy Builders, members who give $18.69 a month to the fund in honor of the year of the organization's founding. The Leadership Award was given to the Southeastern Jurisdiction, and the Legacy Award to Noriko Lao, a Legacy Fund champion and powerful faith leader who passed away in September 2020.
"It's true that a body of water is filled drop by drop," said 'Isama'u. "There are currently 375 active Legacy Builders giving at least $18.69 a month. If these same Legacy Builders continue to give over the next 5
years, they will have given $579,300 to the Legacy Endowment Fund. And those gifts will grow as part of the endowment. Drops of water filling the mighty ocean. Together, we are building our Legacy."
Tara Barnes is editor of response. Deaconess Christi Campos is executive for development and donor relations for United Women in Faith.
---