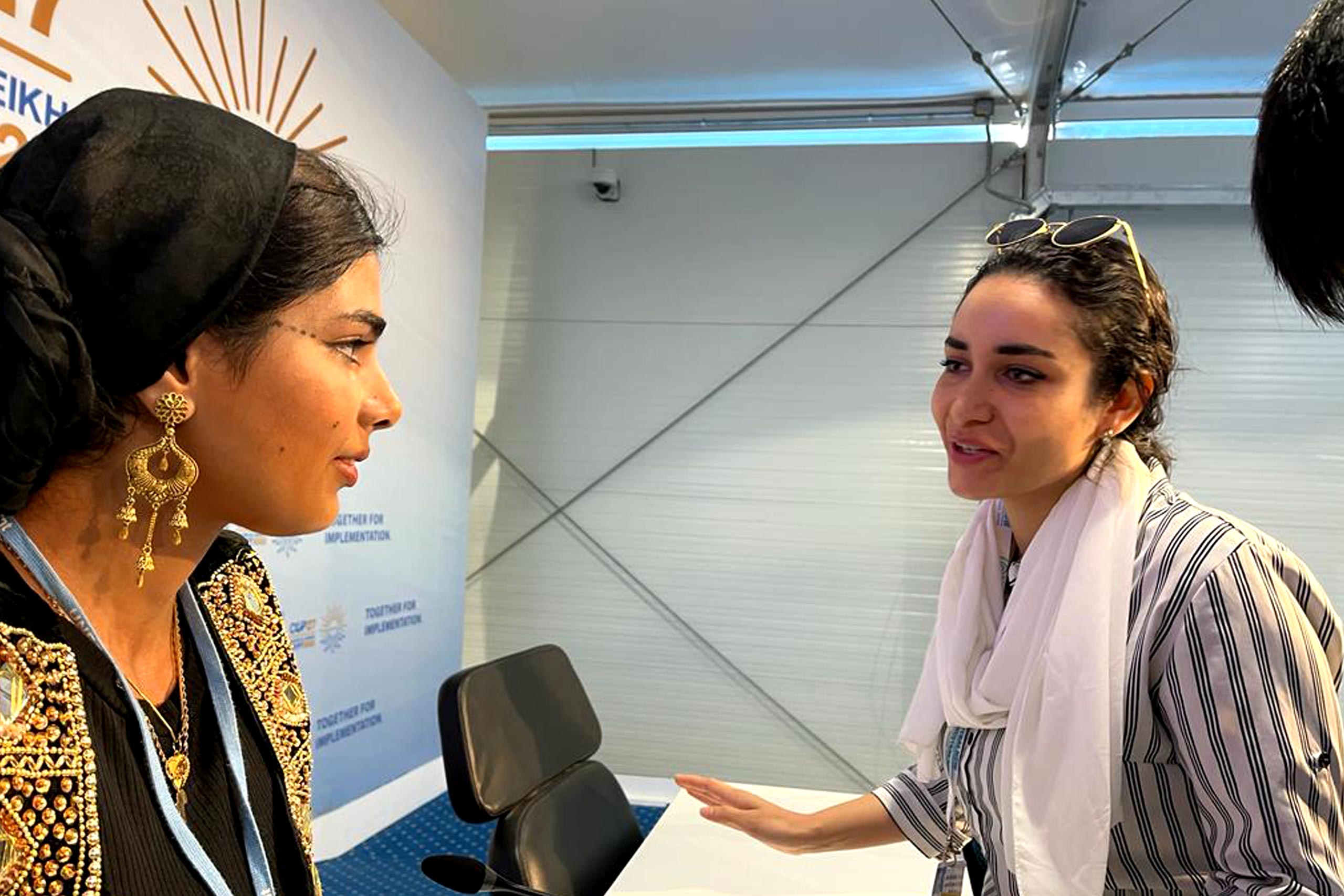 Latest News
March/April response: Faces of Climate Action
Intergenerational women leaders and local communities are needed to tackle climate crisis.
by Ilka Vega
Here's to strong women. May we know them. May we be them. May we raise them. —Unknown
Simply put, climate action needs more women. Climate action platforms still have a long way to go before being the inclusive and participatory places we would want them to be, but local mobilization and the rise of intergenerational women leaders into this space might be just what we need to tackle the climate crisis.
While women are leading many climate action efforts, there is still a big gap in formal representation in climate-related and other decision-making positions in governments and across all sectors. A British Broadcasting Corporation news report found that women made up less than 34 percent of country negotiators at the United Nations 27th Climate Change Conference (COP27 summit) in Egypt in November 2022. This is even more staggering considering that women across the world are disproportionately impacted by the climate crisis.
"Climate change is exacerbating the vulnerability of women and girls across the world," United Nations Population Fund Technical Division Director Dr. Julitta Onabanjo (formerly the regional director for East and Southern Africa) reported at the COP27 summit.
"Unfortunately, during climate-induced natural disasters, conflicts, and public health emergencies, sexual and reproductive health needs are often overlooked, with staggering consequences including increased unintended pregnancies, higher risk of maternal deaths, rise in child marriage and gender-based violence," Onabanjo said. "Yet, climate-induced disasters are on the rise and will make a critical situation worse."
While we might be able to recognize or even name several climate female leaders, such as Greta Thunberg, Gro Harlem Brundtland, or Vandana Shiva, the underlying structures that hold the power need more women, especially Black, Indigenous, and Women of Color.
My Time at COP27
During my time at COP27 last year, I had the opportunity to meet with other women that inspired me. Marina Silva is an environmentalist formerly with the Ministry of the Environment of Brazil, responsible for the protection of extensive important areas in the Amazon. Young activist Ayisha Siddiqa, from Pakistan, has spoken passionately about the issues of people in her country suffering from climate-related displacement and disaster. We were also in meetings with U.S. Department of Energy Secretary Jennifer M. Granholm, who was a strong advocate for renewable energy in the United States. Their work is an inspiration and an example of the key roles women can play in tackling the climate crisis. We need more voices like theirs and yours at the table.
So here is what we need to do: Start locally. Developing women leaders at a local level is a great first step toward more women's representation, especially if we start inviting and encouraging women at young ages. Starting locally is a great way to get acquainted with how climate change impacts your community, intersects with other local issues, and what your community's key assets are to take climate action. Yes, local action is key to tackling our global climate crisis and everyone has a role to play.
Indeed, no community is the same. If we want solutions that include everyone in our communities, we need to develop women leaders at local and all levels and advocate to local, state, and national representatives for the solutions we need to ensure a just energy transition and adequate resources to tackle the climate crisis.
We also need to be in solidarity with other local communities around the globe, particularly those suffering the most by climate disasters. We must demand that the United States, as historical polluters and greenhouse gas emitters, pay our fair share to advance climate solutions and support those disproportionally impacted.
May this Earth Day celebration find you filled with passion for climate action, supported by the love of bold sisters and with open arms to invite and become leaders for creation and climate justice.
Learn more about how local communities and congregations are leading the just and renewable energy transition and how you can get funding to do the same by subscribing to our climate justice newsletter and attending our Inflation Reduction Act funding webinars.
Ilka Vega is United Women in Faith's executive for Economic and Environmental Justice.
---